Latest Updates of Reviews and other pertinent information:
2012
Please click on http://giahc.org/ for future updates.
Summer 2011:

GIAHC made a lot of progress over the summer. Click the following link for details:

http://giahc.org/institute/news-and-updates.html
MARCH/APRIL/2011:
SPEAKING ENGAGEMENTS:
2011 Women's Health Conference:
Dr. Krishnan will be presenting on GIAHC's model at the 2011 Women's Health conference in Washington D.C on Friday, March 31st
http://www.bioconferences.com/CONFERENCES/WomensHealth/program.aspx
EUROGIN 2011:
The European Congress on Gynecological Infections and Neoplasia has invited Dr. Krishnan to present GIAHCs grassroots effort in India in Portugal on May 8th
http://www.eurogin.com/2011/
KUTCH PROJECT UPDATE:
Several more women have been screened and referred for treatment in Kutch. More villages are interested in having their women screened and treated for cervical cancer.
INTERVIEWS/ARTICLES:
Rethinking How to Teach People About Healthy Sex: http://www.campusprogress.org/articles/rethinking_how_to_teach_people_about_healthy_sex/
Could Those Bumps Be Genital Warts?
http://www.bottomlinesecrets.com/article.html?article_id=100002796
Current Health Teens: Human Sexuality Newsletter, November 2010, Issue 3, Vol. 37- Six Things You Probably Don't Know About STls
MILESTONE: CERVICAL CANCER TRAINING CENTER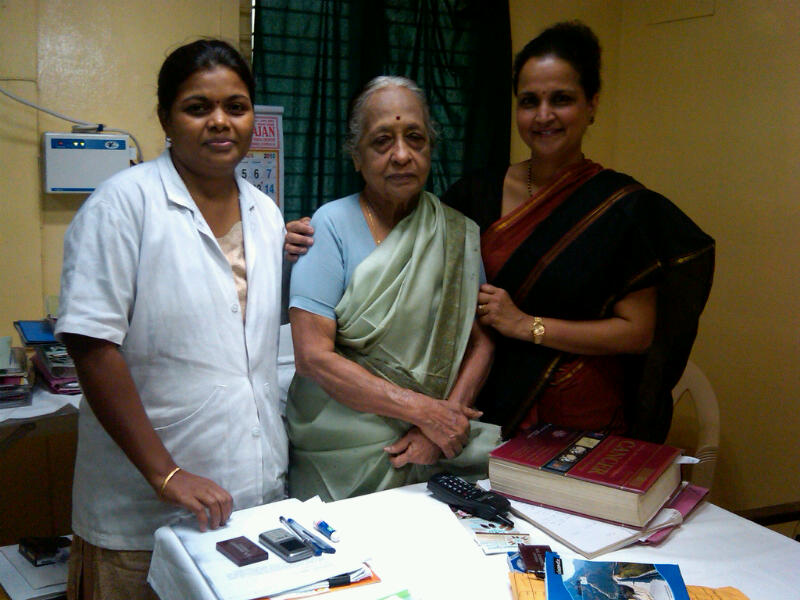 GIAHC and The Adyar Cancer Institute (India) have collaborated to launch a cervical cancer outreach training Center in Chennai, India. The program will commence on January 17th, 2011. The training is for 12 days and is designed to give hands-on-training to community health workers in cervical cancer, education, screening and treatment. We hope to expand and scale up the program as funding becomes available.
In photo: L to R - Drs. Malliga, Shanta, Shobha Krishnan
ADDITION TO THE BOARD OF DIRECTORS:
Dr. Anna Guilliano, HPV expert and internationally renowned for her work in HPV in males joins GIAHC board of directors - http://giahc.org/who-we-are.html
DECEMBER 2010:
GIAHC adds to its Board of Directors:
Mrs. Sushma Iyengar, Founder of Kutch Maila Vikas Sangathan and a powerful woman influencer in India….see under Board of Directors at http://giahc.org/who-we-are.html
Dr. Mathuram Santosham, M.D, MPH, Professor of International health and expert on childhood vaccines, Johns Hopkins University ... see under Board of Directors at http://giahc.org/who-we-are.html
Madelon L. Finkel, PhD, professor of clinical public health and director of the Office of Global Health Education at the Weill Cornell Medical College in New York City... see under Board of Directors at http://giahc.org/who-we-are.html
Mr. Venkat Sadasivan:
Senior finance director with the Dow Chemical Company,
joins GIAHC board after personal experience
...

see under Board of Directors at

http://giahc.org/who-we-are.html
LATEST REVIEWS:
COLUMBIA SPECTATOR: HIGHLIGHTS HPV Education and Outreach STUDENT ORGANIZATION:
http://www.columbiaspectator.com/2010/11/05/barnard-group-raises-hpv-awareness
JOURNAL OF THE AMERICAN ACADEMY OF DERMATOLOGY BOOK REVIEW: NOVEMBER 2010
One may ask why there is a controversy about a vaccine that has the potential to reduce the incidence of the second most common cause of cancer death in women worldwide (cervical cancer). Dr Krishnan addresses this question from the standpoint of the knowledge of the safety and efficacy of this vaccine and the public's acceptance of the vaccine in 2008, 2 years after its approval by the US Food and Drug Administration (FDA)…Dr Krishnan does an outstanding job of explaining the HPV vaccine. Furthermore, she provides a superb discussion on counseling patients with HPV infections…This discussion can be a useful guide for the clinician who deals with patients with any STD…In summary, The HPV Vaccine Controversy is a useful guide for the clinician and for the lay public 4 years after FDA approval of the quadrivalent HPV vaccine …
http://www.eblue.org/article/S0190-9622(10)00506-2/fulltext
OCTOBER-NOVEMBER 2010
GIAHC appoints distinguished member to Board of Directors:
GIAHC is in the process of forming a board that comprises an experienced, diversified, and, committed group of individuals who will strive to make its vision a resounding success. The following highlights the addition of a distinguished Gynecological Oncologist from the Cleveland Clinic to the GIAHC board: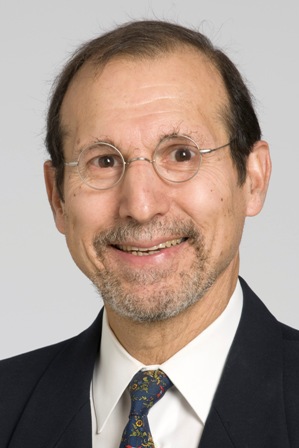 Jerome L Belinson is the President and founder of Preventive Oncology International, Inc. (www.poiinc.org) a research organization that blends humanitarian work with investigative science.
Dr Belinson has worked for more than 14 years in rural China in multiple provinces throughout the country. His initial study known as SPOCCS I, The Shanxi Province Cervical Cancer Screening Study, received international acclaim and it continues to serve as a model for study design in epidemiology courses around the world. This study provided the true sensitivity and specificity of multiple screening technologies. The work of Dr. Belinson and his P.O.I. colleagues has also been recognized for their careful adherence to human values and the proper conduct of studies involving human subjects in the third world. In addition to China, POI has conducted studies in the Dominican Republic, Mexico, and the US.
Jerome L Belinson, MD is the Ex-officio Chairman of the Department of Obstetrics and Gynecology at the Cleveland Clinic Foundation 1990-2000. He has dedicated his career to advancing the screening and treatment of gynecologic cancers.
Dr Belinson serves as Professor of Surgery with the Cleveland Clinic Lerner College of Medicine of the Case Western Reserve University. Trained in Ob/Gyn at Columbia University's Presbyterian Hospital in New York City, a fellow in Gynecologic Oncology at the University of Miami, Jackson Memorial Hospital, Dr Belinson began the first formal gynecologic oncology service at the University of Vermont in 1977. He has previously held full professorships at the University of Vermont (tenured) and The Ohio State University. Voted teacher of the year at the University of Vermont, and on three occasions at the Cleveland Clinic; Dr. Belinson received the 2004 distinguished graduate Citation of Merit from the University of Missouri Medical School, The Bruce Hubbard Stewart award for humanitarianism in medicine at the Cleveland Clinic, and is consistently listed among the "Best Doctors in America". In 2010 Dr Belinson received the "Chinese Friendship Award", the highest recognition China gives to a foreigner,
He has served as an advisor to the Ministry of Science in India, the medical advisory board for the Gates Foundation START project (to develop a rapid low cost HPV test), and serves on the Board of Directors of Grounds for Health, an organization that provides care for women in the coffee growing regions of the world.
STUDENT ORGANIZATION: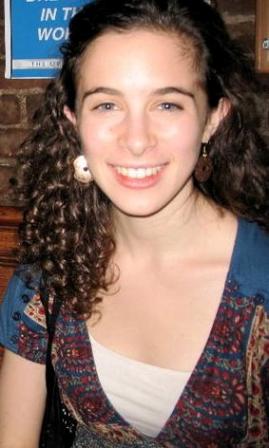 Tali Azenkot is a second-year student at Barnard College, Columbia University where she is majoring in Biology. Originally from Israel, Azenkot grew up in San Jose, California. In October 2010, she founded The Human Papillomavirus (HPV) Education and Outreach Project: A Student Partnership with the Global Initiative Against HPV and Cervical Cancer. The goal of the organization is to promote HPV awareness in men and women and take action to minimize its disease consequences. Azenkot is excited about working with other students on college campuses, both nationally and internationally, to create awareness and outreach campaigns. In addition, she is interested in developing a study abroad program focusing on HPV education and reducing the mortality specifically from cervical cancer around the world. Azenkot was awarded a Merk Research Fellowship for biology research in summer of 2010. She has founded and has been a student leader on several teen coalitions during her high school years.
SEPTEMBER 2010:
Important Milestone:
GIAHC in Action: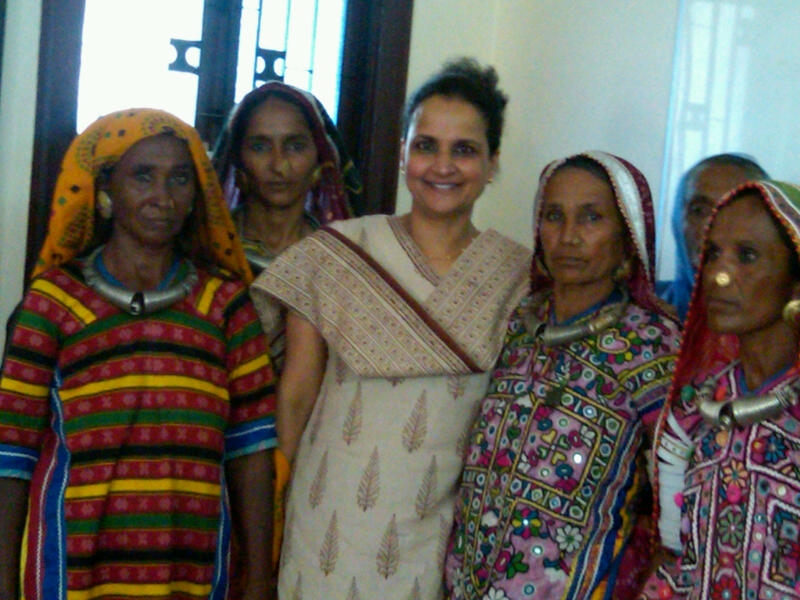 Much progress was made during Dr. Krishnan's visit to India in July- August 2010. There are plans to expand the existing cervical screening program in Kutch. The GIAHC flagship training center will soon be launched at the Adyar Cancer Institute in Chennai to train health workers from various communities in HPV and cervical cancer prevention, screening and treatment programs. Stay tuned for updates…..






GIAHC elects its first chapter leader in India: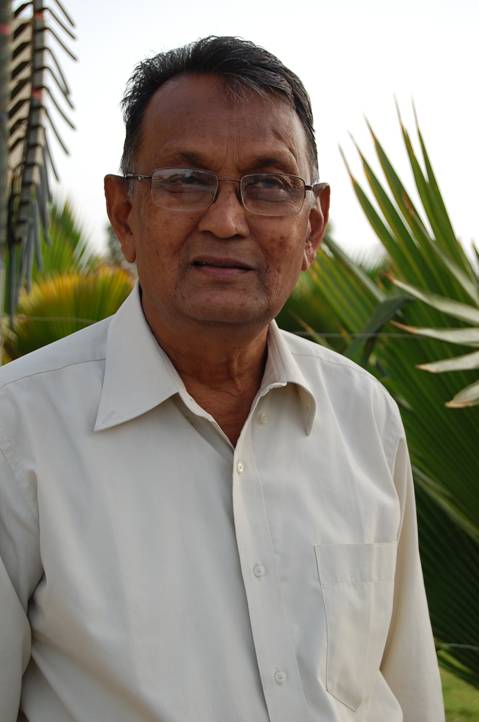 Mr. Liladhar Gada
(Nickname: Adha, which means father in Kutchi)

Adha hails from a family of businessmen in Bombay who had their beginnings in the district of Kutch, Gujarat. Adha's uncle was an eye surgeon, and on his retirement, he decided to dedicate his services to Kutch by organizing Eye Camps. Unfortunately on his way to organize the first Eye Camp, Adha's uncle had a massive heart attack and died at the railway station in Mumbai. His family decided to continue on with his uncle's wish and they organized the Eye Camp in his memory in Kutch in 1973. The camp was an 'eye opener'for Adha. He witnessed the void in medical facilities in rural Kutch. There were more than 125,000 eye patients and at least 15,000 that needed immediate cataract surgery. Adha and his late wife took time away from their business activities and pledged to devote maximum time it for eye camps and other philanthropic work. In 1983, the Bidada Sarvodaya Trust, in which Adha was the trustee, started an Eye hospital and medical center. The center went on to add other specialties including, ENT, General Surgery, Orthopedic, Cardiac and Dental services. In 1998, a 15 bed rural referral hospitals started functioning at Bhojay. In their first cancer prevention camp, Adha was moved by the existing gynecologic problems like prolapse of the uterus, fibroids, ovarian cysts, ovarian masses and many more devastating maladies. These problems had remained unnoticed, unaddressed and untreated for more than a decade for many of these women. Adha has traveled to almost every village in western Kutch to talk to midwives about the implementation of these programs. During the past ten years, the Bhojay Sarvodaya Trust has arranged upwards of 40 gynecologic diagnostic and surgical camps where over 25,000 women have been examined and given free medicine and over 2300 surgeries have been performed. Bhojay has become a unique center for gynecologic patients. Adha intends to develop Bhojay as leading rural center for the detection and prevention of cervical cancer with its collaboration with Kutch Mahila Vikas Sangathan (KMVS) an NGO and GIAHC (Dr. Shobha Krishnan and her team).


Interview….. Glamour

Glamour interviews Dr. Krishnan for its August 3rd 2010 article on:

I Sued My Ex for Giving Me an Std—and I Won"

In one of the first cases of its kind, Karly Rossiter, 28, sued her former beau, saying he gave her HPV, the virus that causes cervical cancer. Gutsy? Yes. Controversial? Very. What would you do?

Speaking engagement:

Dr. Krishnan will be speaking at Columbia University on October 2nd on community service. The title of her talk is 'Be the Change'.

JULY-AUGUST

2010:

The Global Initiative Against HPV and Cervical Cancer- an Internship, Research and Volunteer program was officially launched during the week of the HPV 2010 conference. Click HERE for details

.

Award:

Dr. Krishnan wins an award for Best Overall Presentation in Capacity Building during the closing ceremonies at the HPV 2010 conference in Montreal

.

Click HERE for photos.

Speaking engagements, India:

Dr. Krishnan will be speaking at various venues in India including Adyar Cancer Institute, Chennai, Apollo Hospitals, Chennai and at International Oncology, New Delhi on

HPV and Cervical Cancer: Myths, Facts and Controversies.

Please contact giahc@nccc-online.org

for details.



JUNE 2010:

Speaking engagements:

Dr. Krishnan will be speaking on "How to Work with Women in the Community" on July 6th, at the International Papillomavirus Society, Women Against Cervical Cancer (WACC) conference in Montreal, Canada. http://www.wacc-network.org/wacc2010/forum/HPV-2010.pdf

She will be speaking on Capacity Building on July 7th, at the International Papillomavirus Society Conference in Montreal, Canada. hhttp://hpv2010.org/main/index.php?option=com_conference&view=presentation&id=881&conference=1&Itemid=102

Book review:

…much of Krishnan's success in spreading the word about HPV lies in her method of delivery. Rather than projecting her own personal views on the reader, she objectively and sensitively presents the facts and allows her readers to formulate their own stance. Readers come away from The HPV vaccine controversy feeling passionately about what they can do to combat HPV, empowered to make informed health care decisions, and better equipped to advocate for patients.o:p>

Nursing Ethics, 17(3) 410–415, 2010

Interview with the American Social Health Association:

Dr Krishnan's interview with ASHA: http://www.ashastd.org/hpv/hpv_overview.cfm



MAY 2010:

Winner of TWO 2010 International Book Awards:

The HPV Vaccine Controversy: Sex, Cancer, God and Politics is the winner of TWO 2010 International book awards in the Women's Health and Sexuality categories

http://www.internationalbookawards.com/2010awardannoucement.html

Book review - British Journal of Cancer:

Dr Krishnan provides a well-balanced view of the strengths and weaknesses of the currently available prophylactic HPV vaccines, including the need to continue screening efforts, and to avoid feelings of fear and guilt on the part of a woman when a HPV infection is detected during cervical cancer screening…British Journal of Cancer (2010) 102, 1312–1312.

Appointment:

Dr. Krishnan has been appointed to the experts' panel of The American Social Health Association (ASHA). http://www.ashastd.org/sexualhealth/askexperts_experts.cfm